Board & Staff
Administration
Deana DiLuggo
Christian Life Academy Principal
Deana DiLuggo grew up in Connecticut, earning a bachelor's degree from Southern Connecticut State University and a master's degree from Quinnipiac University. Mrs. DiLuggo has over 10 years of teaching experience, in both public and private schools, serving as a biology teacher and science curriculum specialist. She is currently working on her doctorate in Educational Leadership at Liberty University.
---
Mrs. DiLuggo is a strong proponent of educating the whole child through student-centered learning that meets the child's spiritual, social-emotional, mental, and physical needs. She is passionate about creating a culture of inclusion and collaboration that brings diverse groups of people together under a common goal, creating a school environment that challenges students to think critically, preparing them to be world changers that honor God in whatever they put their hands, hearts, and minds to do.
---
Favorite Scripture: "Peace I leave with you; my peace I give you. I do not give to you as the world gives. Do not let your hearts be troubled and do not be afraid." John 14:27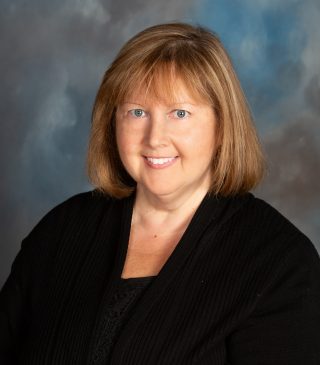 Roxanne Lundberg
Admin Asst & Admissions Coordinator
Ms. Lundberg is Christian Life Academy's Admissions Coordinator and Administrative Assistant. She serves as the friendly voice on the phone and a smiling face in the school office. She has worked at CLA since 1998 and her energy and efficiency keep administrative matters running smoothly. Ms. Lundberg grew up in Danbury. She is the mother of two grown children, both of whom attended CLA. She loves spending time with the Lord, and attends First Assembly of God Church in Brookfield, where she serves on the Nursing Home Ministry.  She enjoys taking her three little Chihuahuas to dog obedience class; whether they listen or not is another story.
Little Blessings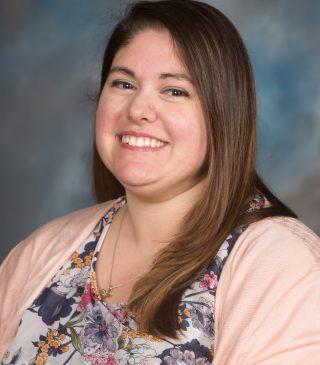 Emily Uskudarli
Director, Little Blessings Childcare
Mrs. Uskudarli was born in Danbury, grew up in Newtown, and attended Newtown Schools. Mrs. Uskudarli knew from an early age that she wanted to work with children. Certified as a Head Teacher, Mrs. Uskudarli's credentials include 12 years experience working with children and CPR and First Aid Certification. She has worked at Christian Life Academy since 2007 and is currently working toward her degree in education. She and her husband Ethan have 3 children. Mrs. Uskudarli's family involvement with CLA runs 2 generations deep.
Her daughter and son are students at CLA, and her mother, Carina Stefanko, is CLA's Kindergarten Aide. In her free time, Mrs. Uskudarli enjoys spending time with her family and 3 dogs, taking weekend vacations to Vermont, watching movies, and crocheting. Her family attends Shoreline Community Church in Branford, where she volunteers with the children's ministry. She loves being part of a child's learning process, and watching children grow physically, mentally, and spiritually.
PreSchool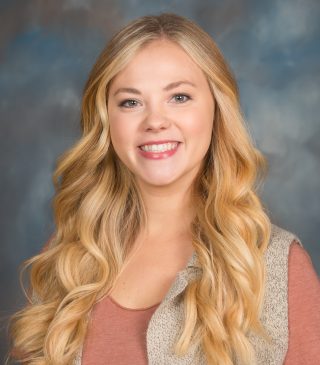 Meagan Dobbrow
Preschool (K3) Teacher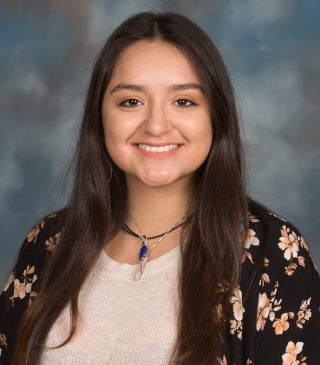 Melany Delgado
Preschool (K3) Paraprofessional
When asked why she has chosen to work at CLA, Ms. Delgado said, "I support the education provided in CLA because they teach children about God from a really early age planting the seed of faith in their hearts. I've chosen to work at CLA because it's a nice environment and everything is centered on God's beliefs, therefore I feel like I have a good team to work with."
---
Favorite Scripture: "Have I not commanded you? Be strong and courageous. Do not be afraid; do not be discouraged, for the
Lord
your God will be with you wherever you go." Joshua 1:9
Denise Kessman
K4 Lead Teacher
CDA, Child Development Associate Degree
---
When asked why she has chosen to work at CLA, Mrs. Kessman said, "I've taught at many different schools, none of which were Christian, and I instantly felt a peace at CLA from the staff, children and parents.  I support Christian education, because our children need a strong belief and upbringing in faith to prosper and succeed in God's will for their lives!"
---
Favorite Scripture: "Trust in the Lord with all your heart. Lean not to your own understanding, but in all your ways acknowledge Him, and He shall direct your paths."  Proverbs 3: 5-6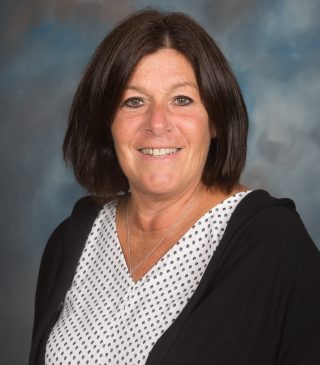 Kathy Re
Preschool (K4) Paraprofessional
Mrs. Re has been teaching at Christian Life Academy for over 25 years and has been a member of Brookfield First for over 30 years.  "I believe in giving children a solid foundation in their young years & growing. Train up a child in the way he should go; and when he is old he will not depart from it. Proverbs 22:6."
---
Favorite Scripture: "Trust in the Lord with all your heart; Lean not on your own understanding. In all your ways acknowledge Him, and He will make your paths straight." Proverbs 3:5-6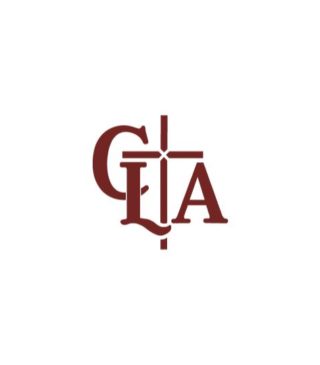 Kristy Pfeiffer
Kindergarten, Preschool Team Leader
B.A. in early Childhood Education, Fayetteville State University
ACSI Certified, Education & Bible Studies through 2025
---
When asked why she has chosen to work at CLA, Mrs. Pfeiffer said, "I believe that the entire process of Christian education is a means used by the Holy Spirit to bring the student into fellowship with God. It is to develop the Christian mind in him and to train him in Godly living, so that he can fulfill God's purpose for his life personally and vocationally. After teaching in the public schools, I decided that I was only doing half my job. I was teaching and presenting a role model for the students but I was not able to develop the Christian mind.  I chose to work at Christian Life Academy so I could help my students discover Jesus, love Him and impact others with the knowledge of Him.  After all, this is God's purpose for all His children."
---
Favorite Scripture: "Hold fast and follow the pattern of wholesome and sound teaching which you have heard from me, in the faith and love which are in Christ Jesus." 2 timothy 1:13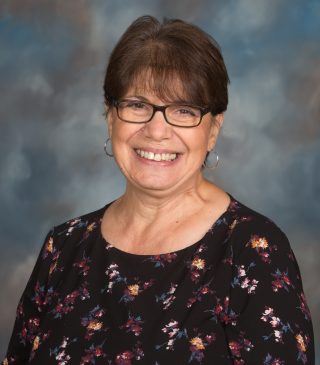 Carina Stefanko
Kindergarten Paraprofessional
When asked why she has chosen to work at CLA, Mrs. Stefanko said, "Being a lifelong member of First Assembly of God, I was here when our former Pastor dedicated CLA as a "Lighthouse to the Community." I was always inspired by his vision to reach families for our Lord and Savior Jesus Christ. I was humbled to be asked join this wonderful mission in 2002. 
In our world today, who is going to speak the Gospel Truths into the lives of our most precious? Christian educators who are the hands and feet of Jesus on this Earth, that's who!"
---
Favorite Scripture: "And we know that in all things God works for the good of those who love him, who have been called according to his purpose." Romans 8:28
Elementary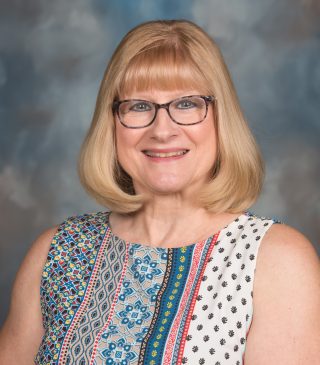 Cindi Kuhn
First & Second Grade Teacher
Tennessee Temple University
---
When asked why she has chosen to work at CLA, Mrs. Kuhn said, "I love everything about CLA. I love their commitment to excellence in all that they do. I am so thankful to be working in a place that strives to put Jesus Christ first in everything.  I believe it is our responsibility as educators to teach the whole child. That means teaching the academic, physical, emotional, and spiritual. I have worked in Christian schools and public schools for over 40 years, and I believe the public schools are teaching a philosophy that is completely contrary the Word of God. I am grateful for schools that teach Biblical philosophies in every subject area."
---
Favorite Scripture: "In the same way, let your light shine before others, that they may see your good deeds and glorify your Father in heaven." Matthew 5:16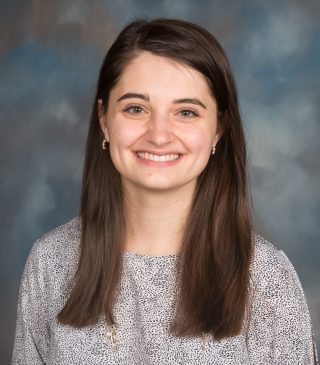 Hannah Miller
Third Grade, Elementary Team Leader
B.S. in Elementary & Special Education, California University of Pennsylvania
---
When asked why she has chosen to teach at CLA, Mrs. Miller said, "Childhood is a formative time, and having a Christ-centered education trains our littlest ones to be disciples of Jesus.  I teach at CLA because this is where God has called me to be, and because I love sharing the truth of God's Word to kiddos!"
---
Favorite verse: "See, I am doing a new thing! Now it springs up; do you not perceive it? I am making a way in the wilderness and streams in the wasteland." Isaiah 43:19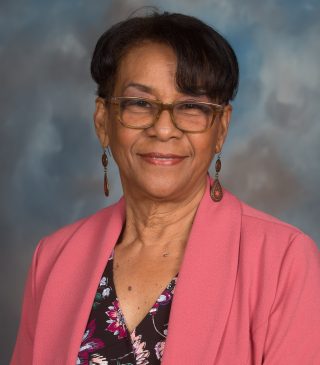 Cheryl Mitchell
Fourth & Fifth Grade
Mrs. Cheryl Mitchell has been an educator for more than thirty years, teaching elementary, middle, and high school level students.  When asked why she has chosen to teach at CLA, Mrs. Mitchell said, "Christian Life Academy afforded me the opportunity to give my students the benefit of my experience.  I believe Christian education is important because we are called to train young people to be a light in a dark world, and we should give them the tools to be not just professionals, but Christ-like professionals!"
Favorite Scripture:  "I beseech you therefore, brethren, by the mercies of God, that you present your bodies a living sacrifice, holy, acceptable to God, which is your reasonable service. And be not conformed to this world: but be transformed by the renewing of your mind, that you may prove what is that good, and acceptable, and perfect, will of God."  Romans 12: 1-2
Middle School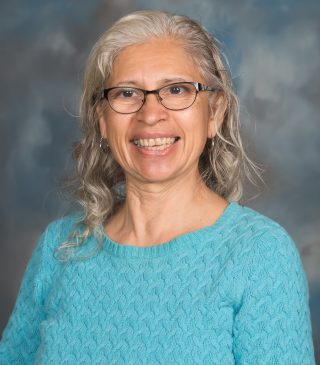 Silvia Picon
Middle School Math
B.S. in Computer Science, Cornell University
---
When asked why she chose to teach at CLA, Mrs. Picon said, "God put His great love in my heart for this school.  I believe in Christian education, because teachers and students together can discover, by the study of any subject in the classroom, God's incredible love for us, because His Love is displayed in every aspect of His creation. Christian Education provides freedom to use God's Word to renew the mind and transform people,  community and even the environment as those involved learn to worship the Creator and respect the creation we are commanded to steward."
---
Favorite Scripture:  "Surely goodness and mercy shall follow me all the days of my life, and I shall dwell in the house of the Lord for ever." Psalm 23:6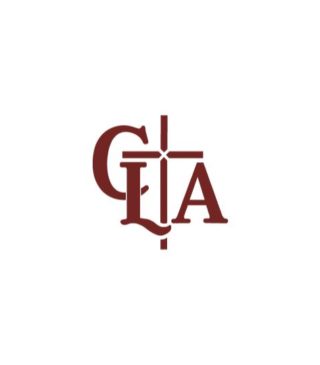 Amanda Tornatore
Middle School Language Arts, Technology & Library Science
When asked why she has chosen to teach at CLA, Ms. Tornatore said, "I believe that a Christ-centered education offers even our littlest students the opportunity to seek Jesus as well as academic excellence.  Christian Life Academy strives in all areas to provide this education to its students, and in doing so has fostered a strong sense of community among teachers, students, and CLA families." 
---
B.A. English Language & Literature, Smith College
Masters of Arts in Teaching, Secondary English Education: English Language and Literature, Smith College
---
Favorite Scripture:  "Be wise in the way you act toward outsiders; make the most of every opportunity. Let your conversation be always full of grace, seasoned with salt, so that you may know how to answer everyone." Colossians 4:5-6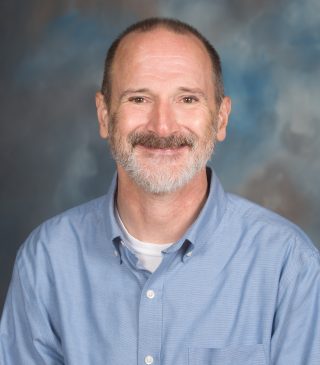 Craig O'Neil
Middle School Science, Middle School Team Leader
B.S., Biology and State of CT Secondary Education, Southern Connecticut State University
Professional Teaching Certificate, Central Connecticut State University
M.S.,  Technology Education (pending thesis) with Vo-Tech Administration
---
When asked why he has chosen to work at CLA, Mr. O'Neil said, "The more I learned about science the more convinced I became that this world could ONLY have come about by God's handiwork, which erased any doubt in my mind about his existence. This required a response on my part – accepting his free gift of salvation through Jesus for my sins and gladly serving him wholeheartedly with my life as an act of worship. CLA is an amazing little school where real education takes place every day, and to God's glory.
It is an honor and pleasure to serve my Lord and Savior at CLA with the gifts, talents and skills he has supplied me for this purpose. I cherish being able to openly show kids who God is through science and I don't go to work at CLA: A man who finds a job he loves never has to work a day in his life! (Mark Twain)"
---
Favorite Scripture: "For I know the plans I have for you," declares the Lord, "plans to prosper you and not to harm you, plans to give you hope and a future. Then you will call on me and come and pray to me, and I will listen to you. You will seek me and find me when you seek me with all your heart. I will be found by you," declares the Lord… Jeremiah 29:11 – 14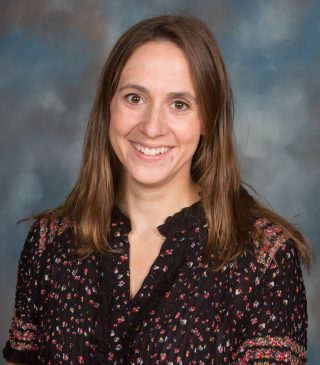 Mary Duncan
Middle School History Teacher
B.A. Elementary Education, University of Valley Forge
---
When asked why she has chosen to teach at CLA, Mrs. Duncan said, "After I graduated, I knew I wanted to teach in a Christian school because I wanted to the freedom to teach a Christian worldview.  I strongly support a Christian education because apart from God there is no wisdom. Now more then ever, it important to lay down a foundation of Biblical truths for our students to build on."
---
Favorite Scripture: "Yet I will rejoice in the Lord, I will be joyful in God my Savior.  The Sovereign Lord is my strength; he makes my feet like the feet of a deer, he enables me to tread on the heights." Habakkuk 3:18-19
Enrichments
B.S. in Music Education, The King's College
M.S. in Special Education, Western Connecticut State University
---
When asked why she has chosen to work at CLA, Mrs. Miele said, "I believe in Christian education both as a teacher and as a parent. I have spent half of my teaching career in a public school and the other half teaching in Christian schools.The difference is undeniable. In public school, we can offer no definitive truth. We can offer no hope to our students. In Christian education we can show our students that there is absolute truth and it's God's word. We can offer hope through the saving blood of Jesus Christ and the grace and forgiveness He alone can give. What a blessing to be able to teach in a school that speaks hope and love to our students.
I believe God graciously opened the door for me to return to C.L.A. I was the music teacher for 7 years while my daughter attended school here. It was a blessing for both of us and we have so many fond memories. Now my son is a student here and God has called me back to teaching music. I am so excited to start chapter 2 at C.L.A."
---
Favorite Scripture: "Have I not commanded you? Be strong and courageous. Do not be afraid; do not be discouraged, for the Lord your God will be with you wherever you go." Joshua 1:9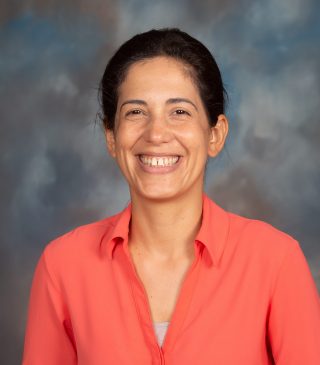 Aline Falcao
Spanish Teacher
When asked why she has chosen to work at CLA, Mrs. Falcao said, "I support Christian education, because Christian education is what will make a difference in a child's character forever."
---
Favorite Scripture: "We know that in all things God works for the good of those who love him, who have been called according to his purpose." Romans 8:28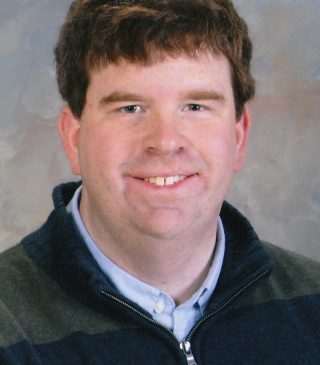 When asked why he has chosen to work at CLA, Mr. Coles said, "I teach art at CLA believing that art has a far greater purpose for Christians than just a hobby or a form of personal self-expression. Art is something that God intends to be used for His glory and to communicate His truth in visual images. Therefore, embracing the study of art from a Christian perspective is essential in equipping young artists to realize their potential and purpose in the spiritual gift of art-making.
Christian education instills the truth and knowledge of God's Word and the recognition of the guidance of His hand, enabling young Christians to excel and become knowledgeable and skillful not for their own glory, but for His. It allows them the opportunity to become dynamic people of faith, affecting the world with the love of Christ in a way that serves as a witness to all. Christian education should present all areas of study through the perspective that all knowledge comes from the creation and wisdom of God, and that education is a key to understanding all He has done for us."
---
"And he has filled him with the Spirit of God, with wisdom, with understanding, with knowledge and with all kinds of skills— to make artistic designs…and to engage in all kinds of artistic crafts." Exodus 35:31-33
School Board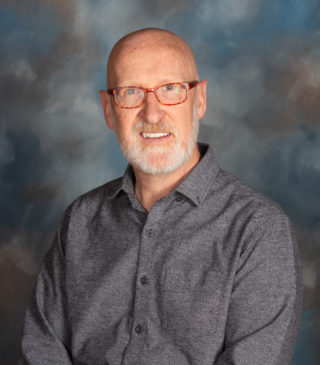 Phil Morgan has pastored churches in both Australia and the United States for the past 23 years. A graduate of Commonwealth Bible College, both his father and grandfather were Assemblies of God ministers, and Phil's own call to preach came when he was just a teenager.
Phil's great passion is preaching and teaching God's Word, and in any spare moment he enjoys reading. During the summer months he can often be found floating around on the lake near their home fishing for Bass.
He and his wife Alli have 4 children: Ben, Sam, Bethwyn and Ewan–all who attended Christian Life Academy.
Currently Phil serves at First Assembly of God in Brookfield, Connecticut, USA, where he has been the Senior Pastor since June of 2003.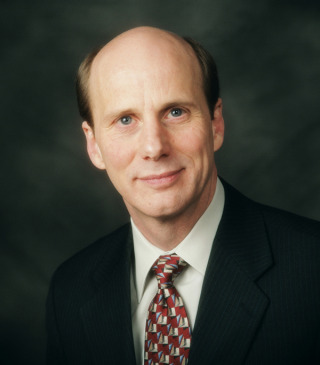 Rod graduated from St. Lawrence University with a bachelor's degree in Psychology, and is a retired Realtor and mortgage originator.  He has served on the deacon board of First Assembly of God Church, and serves as a commissioner on the Danbury Zoning Board of Appeals.  He has served on the CLA board since 1985.  Mr. Moore is also the proud grandpa of two granddaughters who live just a little too far away to attend CLA.  Looking to the future through their eyes, he realizes more than ever how important a solid Christian education is to them and all our children and grandchildren. 
To quote Dr. Alan Pue, a noted Christian educator, we want to "pursue God's purpose in making disciples of our young people – not just fully devoted disciples, but fully developed disciples, disciples who not only act passionately and graciously but who also think deeply, wisely, and biblically."
A never at home, stay at home mom
Married since 1995
Mother of 3, all who attended CLA
Member of the CLA Board since 2009
Member of Walnut Hill Community Church, Bethel CT