Fall 2021 Enrollment Now Open!
In his article "Why Choose a Christian School" Jay Ferguson, headmaster of Grace Community School in Tyler, Texas, examines the eternal value of investing in Christian education. He writes: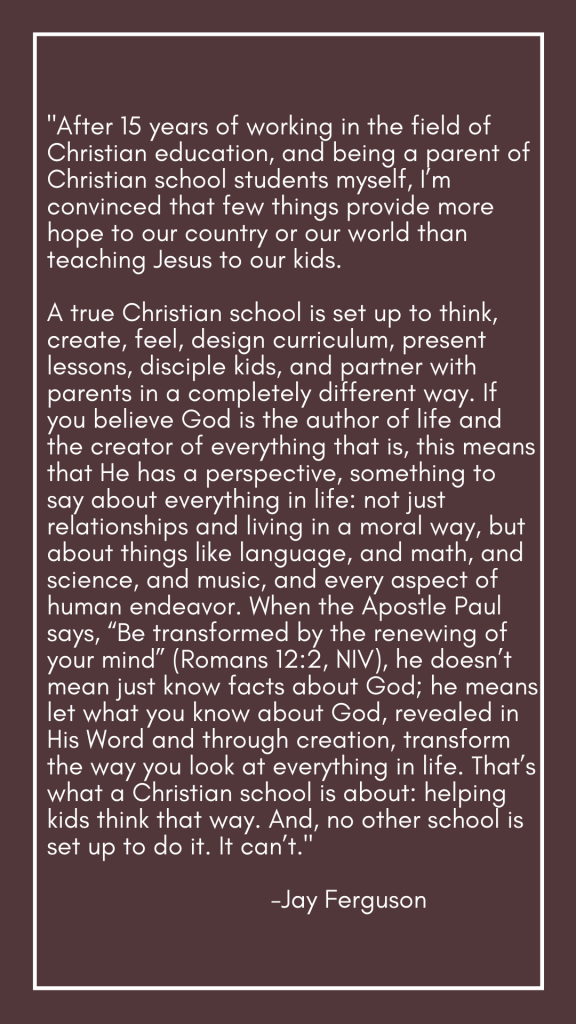 At Christian Life Academy, we believe in investing in the lives of our students and their families. CLA is a vibrant, Christ-centered school of excellence located in Brookfield, Connecticut. We are committed to partnering with families in preparing students for a successful and Christ-centered life through biblical discipleship and academic excellence.
Fall 2021 enrollment for grades preschool through 8th now open! Little Blessing Daycare offers childcare for children 6 weeks – 3 years. For more information and to enroll, contact (203) 775-5191.
For further information or to take a tour of our Pre-School, Kindergarten, Elementary/Middle School (Grades 1 to 8 ) or Little Blessings Childcare Center, please feel free to stop by and see us, call (203) 775-5191 ext. 618 or e-mail our office.
If you have any questions concerning new enrollment and how Christian Life Academy is responding to COVID-19, please call (203) 775-5191 or email rlundberg@brookfieldcla.org.